Master of Business Administration (MBA)
Mission Statement and Program Objectives
The Master of Business Administration at DIU offers an ambitious curriculum that puts students in the middle of the emerging global economy. It provides a framework for understanding markets and the international operations of companies. The DIU MBA program helps students to develop the practical skills needed to operate a business effectively in a world where international competition thrives.
The mission of the MBA program is to provide students with a high-quality Masters-level education in the field of business administration. The program is designed to prepare students for positions of increasing responsibility and leadership in the business and public administration fields.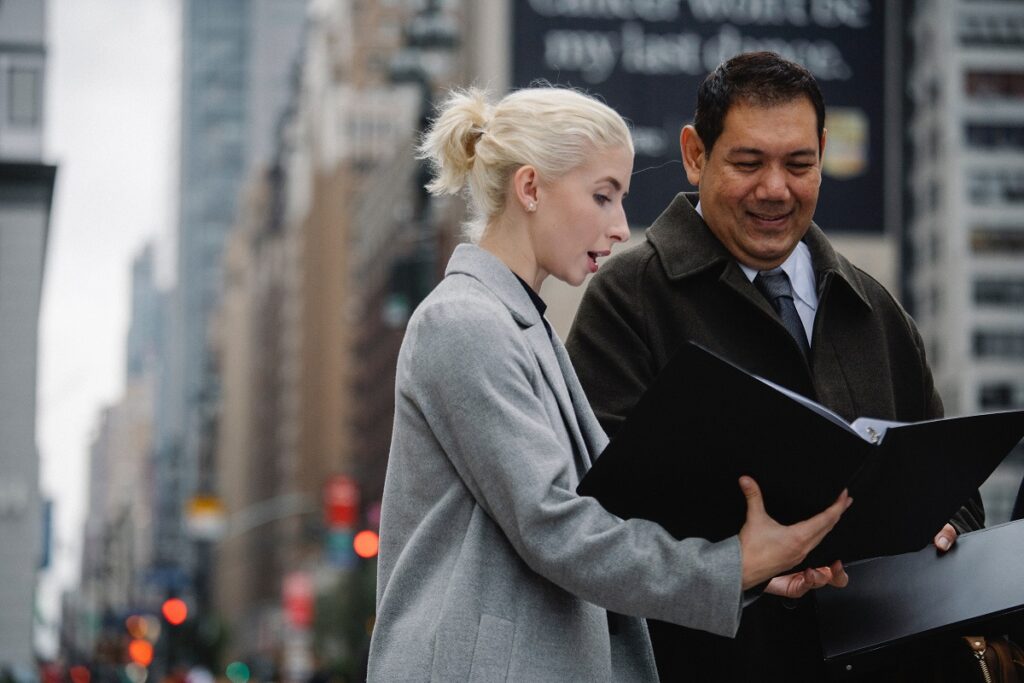 The DIU MBA Program has the following objectives:
Students must demonstrate a high degree of critical thinking and communication skills.

Students must be able to communicate effectively in the written and oral form and in a way that is appropriate for the existing objectives and audience.
Students must be able to evaluate information, its sources, critical issues, and problems, and offer a range of problem-solving strategies.
Students must have the ability to integrate selected information into their knowledge base.
Students must be able to analyze issues critically using their newly acquired knowledge base and predict possible consequences in the potential implementation of solutions.

Students must be able to apply theoretical and practical skills in dealing with the myriad of potential issues in the corporate decision making process.

Students must be able to assess the importance and development of organizational human and business issues.
Students must be able to identify, describe, and explain a range of corporate processes, procedures, policies and concepts that ensure the smooth functioning of small and large organizations.
Students must be able to assess the impact of outside forces such as the competition, interested stakeholders and the public interest aspect. This might include legal, ethical, social, economic, technological and international issues.

Students must be able to demonstrate collaboration and teamwork in the learning and problem-solving process.

Students must be able to identify, describe, and discuss perspectives and best practices with regards to a team-based approach to leadership in an organization.
Students must be able to apply a modicum of interpersonal and leadership skills in team-based learning and work activities.
Students must be able to exercise the appropriate leadership and management skills in the course of developing a professional approach to the workplace and must also be able to differentiate between the two.
Expected Learning Outcomes
Critically analyze an industry and a specific firm within an industry.
Synthesize important relationships across business disciplines.
Interpret ethical and legal concerns of stakeholders and be able to comply with codes and regulations.
Communicate effectively, both verbally and in writing, the ideas and arguments associated with business issues.
Explain and apply analytical constructs to business problem solving.
Design organizations to fit the specific business issues and formulate reasonable and logical implementation decisions.
Recognize and understand the special opportunities and challenges presented by the global business environment.
The MBA program is designed on an interactive model to facilitate strong relationships between students and faculty.
MBA students will be exposed to a range of high-quality, top online academic interventions. Because the course is a time-consuming one, DIU will ensure that students gain the most from this enriching experience.
The MBA program takes 32 months to complete. Students may complete the program on a fast tarck basis in as little as 16 months or take the maximum time allowable of 48 months.
DIU E-Library is accesible only by registered students.
Please login to our E-Learning system, use your student ID number, and click on "ebrary", then, on: "Link to DIU's ebrary site".
The company was founded in 1983 as University Microfilms, and then changed to several names during the period, finally changed to ProQuest Information and Learning in 2001. The Proquest Research Library includes more than 5,500 titles – more than 4,000 in full text with the coverage from 1971 to present. Its content is estimated at 125 billion digital pages. It provides access to a wide range of the core academic titles, from business and the sciences to literature and politics. Proquest is ranked 65th in the nation's most innovative users of business technology (September 2011).